Top Shelf: There's nothing fishy about pairing wine with seafood
[#item_title]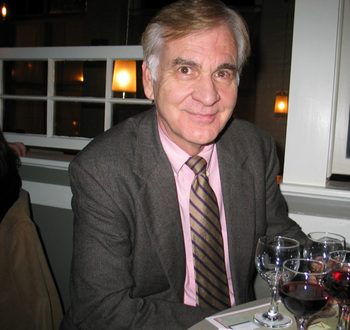 Halibut with Chardonnay is nice, but a bit ordinary. As 50 Top Shelf tasters recently found out, there's much more adventure to be had pairing fish and seafood with other varietals.
Quentin Keefe, owner of Manchester's newest eatery, Commercial Street Fishery (at the site of former Starfish Grill), and Regency Mortgage, also in Manchester, graciously hosted we viticultural voyagers with wonderful seafood appetizers prepared by Chef Justin Lyonnais and his crew.
Mark Simmons of Southern Wine & Spirits of New England was our navigator through a broad array of wines that can be matched with seafood.
Our enophilic odyssey began on a bright note with Étoile Brut ($21.99 at State Liquor Stores), a California champagne-style sparkling wine. From Domaine Chandon — yes, of Moet et Chandon fame — the French winemaker's American-born sparkler is easy drinking and approachable.
One aspect of sparkling wine that gives it the reputation it deserves is that the effervescence cleanses the palate, making each bite of food rise to its best as if it were the first taste.
Étoile was certainly no exception. Even humble barside pretzels tasted like gourmet treats against the wine's crisp character. Needless to say, the sweet glazed salmon satay sticks with wasabi sauce paired with the Étoile exploded like dynamite in the mouth.
Gentle hints of vanilla and a comforting yeasty nose enhanced the savory finish.
Greg Smith, an attorney with McLane, Graf, Raulerson & Middleton, and Christi Caouette, a management consultant and Arbonne International skin-care representative, enjoyed the Étoile's tongue-tingling flavors.
Our journey continued with Vinavera Pinot Gris ($12.99) from Napa Valley. This Pinot Grigio-by-another-name was unoaked, allowing far more of the true character of the varietal to come through. Very soft on the palate, its flavors were almost elusive. An herbaceous nose with hints of lemon approached that of a Sauvignon Blanc. Its delicate nature was a great complement to the California rolls and would also make a perfect partner with a mild fish, such as orange roughy.
"It's so nice and light," said Alison Huber of Jewett Construction.
Then came the classic — Chardonnay and fish. Classics are considered such because their elegance is timeless, as it was with A by Acacia Chardonnay ($9.99) from the Carneros region of California. This was one of those chardonnays that actually does manage to please both buttery-oak Chardonnay lovers and fruity-acid Chardonnay lovers. This wine was pleasantly toasty with oak and the cream of butter without masking the green apple and pineapple flavors.